Last week Facebook reminded me that it had been a year since I posted this photo.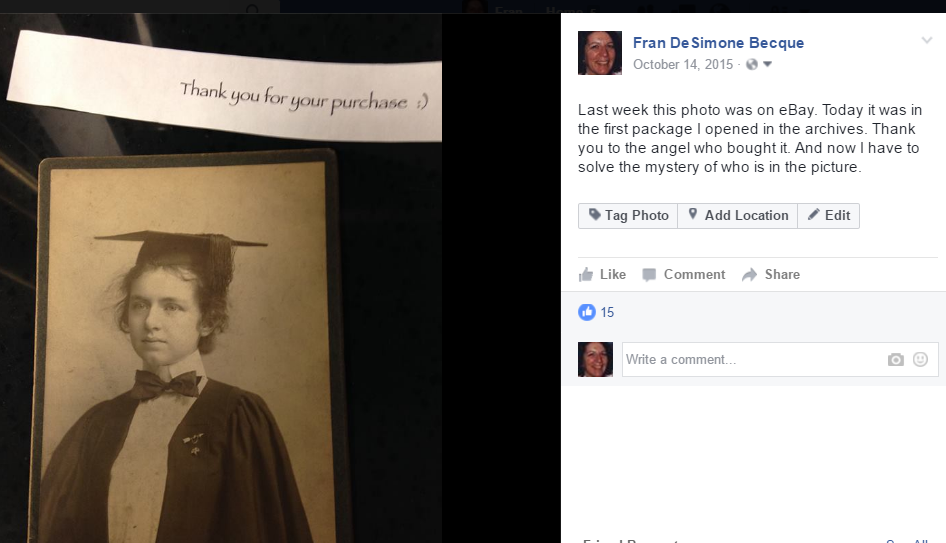 A year!! How could that be? Then I remembered that Carol Warren, Pi Phi's past NPC Delegate asked me if I ever figured out who it was. She must have asked me that in January at Pi Phi's College Weekend. I told her I was planning to write about it soon. Time just flew. That's my defense.
Here's the backstory of this photo. A Kappa Alpha Theta who reads this blog alerted me to this photo for sale on eBay. The woman in it is wearing her Pi Phi arrow and a Kappa Sigma pin, but there was no further identification. It had been taken in a studio in Lewisburg, Pennsylvania, home of Bucknell University. I posted the photo on my Facebook page. A few weeks later, the photo appeared in the Pi Phi archives, the gift of an unknown giver. (Thank you dear Pi Phi friend or friends who bought this photo as a surprise gift for the archives!)
This was not an easy mystery to solve and I am not sure I have the correct answer. I first searched a Kappa Sigma directory for members of the Bucknell chapter from the late 1890s to a decade or two later. Then I crossed referenced them with members of the Bucknell Pi Phi chapter and looked for married names of Pi Phis. I found three possible names of Bucknell Pi Phis who married Bucknell Kappa Sigmas.
I found photos of the Pennsylvania Beta Chapter of Pi Beta Phi circa 1908 and another one from a few years later.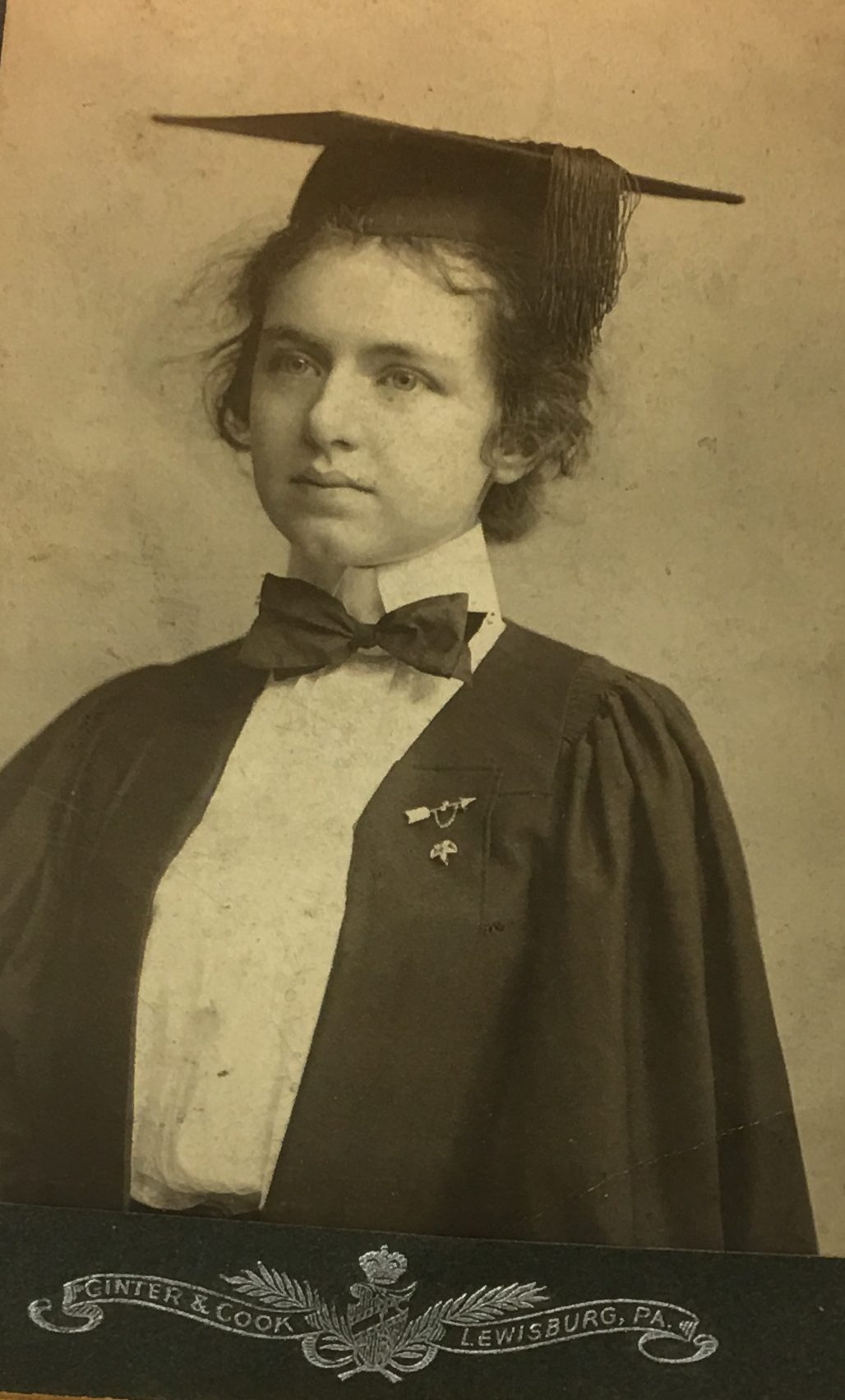 On Saturday, October 15, when I was looking for more information, I learned that Olive Long married Matt Emerson Haggerty on October 15, 1919. After the marriage, she moved to California to be with her husband. This report was included in a 1921 Caduceus of Kappa Sigma, "Matt E Haggerty, Bucknell, '09 has removed from Los Angeles, Cal. to Mill Hall, Pa. and will practice law in Lock Haven, Pa. Fred Perry says this is the only case on record of a live man leaving southern California." The Haggertys lived the rest of their married life in Pennsylvania.
If anyone has additional information about this picture, please let me know.
(c) Fran Becque, www.fraternityhistory.com, 2016. All Rights Reserved. If  you enjoyed this post, please sign up for updates. Also follow me on twitter @GLOHistory and Pinterest www.pinterest.com/glohistory/